Mocha Calypso Ocicat Kittens Expected Arrival November 2022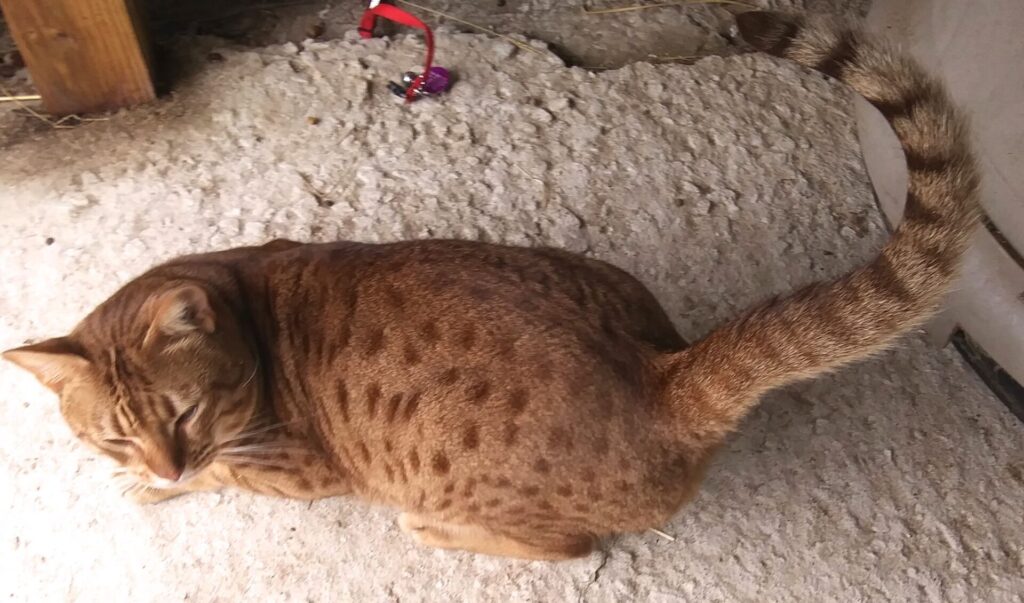 Mocha kittens are wonderful companion animals. The progress report of her kittens in the new home describes as cuddly, smart, and gets on with other Pets. This mating should produce variations of spotted color.
The pet pick-up fee is $1000 with $200 of the 1000 required as a deposit to reserve a particular kitten the remaining due at pick up.  Shipping costs about $500, regardless of airline or destination in the USA. We bill the actual cost of the shipment, and full payment is cat/shipping is due prior to the day of shipping.  In general, the birth notice is first published on our Facebook page.
Our kitten package includes health records, TICA blue slip registration, wet and dry food, toys with other goodies. Upon request, a CFA Registration blue slip will be provided. All our Egyptian Maus and Ocicats are registered with the two cat registries, CFA and TICA.
The kittens are released into new homes at age 12 weeks because they are provided with two vaccinations (8, 12 Weeks age), two veterinary medical checks.  They are vaccinated with 4-way (distemper) and leukemia, around 7-8 weeks old 4 weeks later the 2nd vaccination (booster) is administrated.  Our Veterinarians provides thorough health checks examine ear, nose, oral cavity, stomach, rectum, lungs and health. 
Our Adoption Policy – The adopter agrees to provide a non-declaw inside only home. If the cat needs a new home, the adopted agrees re-home with the same quality or a better home with the same status of no-declaw indoor only home. Adopt is welcome to contact Kezkatz for assistance for rehoming. We are available for advice and help for a cat's life.