These kittens were born, on June 8th and 9th, all are males. Dad is Bridges, a Silver Amber Spotted Egyptian Mau. Their moms are Zada and Tecoa, two Silver Amber Spotted MAUs.
POSTED July 5, 2023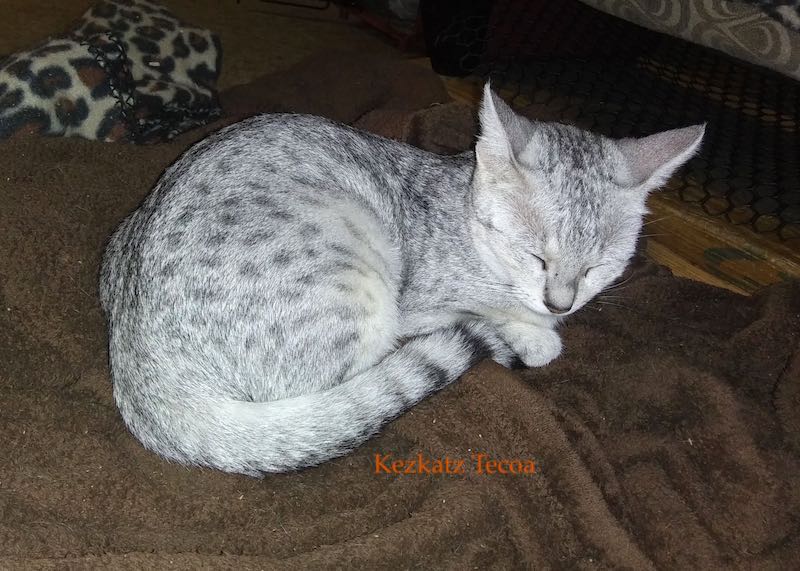 These kittens will be great pet children. Each will be well socialized, snuggly with this intuitive Egyptian Mau Intelligent special. Please read our adoption policy
The kittens are released into new homes at age 12 weeks because they are provided with two vaccinations (8, 12 Weeks age), two veterinary medical checks. They are vaccinated with 4-way (distemper) and leukemia, around 7-8 weeks old 4 weeks later the 2nd vaccination (booster) is administrated. Our Veterinarians provides thorough health checks examine ear, nose, oral cavity, stomach, rectum, lungs and health.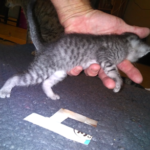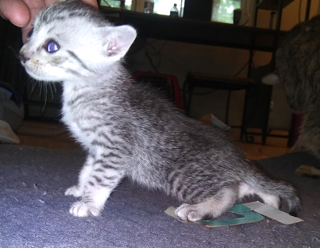 Our Adoption Policy – The adopter agrees to provide a non-declaw inside only home. If the cat needs a new home, the adopted agrees re-home with the same quality or a better home with the same status of no-declaw indoor only home. Adopt is welcome to contact Kezkatz for assistance for rehoming. We are available for advice and help for a cat's life.