POSTED July 5, 2023
Kiki and Leo Announce the birth of their three boys and a daughter on June 30, 2023.
These kittens will be available for reserving in 3 weeks. When mommy and babies get their first Veteranarian Health Check. Inquiries are welcome.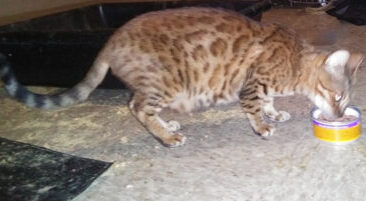 Available for adoption to a family/Individual with an Indoor Only home and does not declaw cats. The kittens will be vaccinated twice with Distemper 4 ways and Leukemia, released at 12 weeks after two Veteranarian checkups. The three are male kittens.
Male Kitten Number #1 (One)
Male Kitten Number #2 (Two)
Male Kitten Number #3 (Three)
Female being evaluated for the prospective breeder.